Vicki Sanderson - HR Director at Marshall ADG

Vicki Sanderson joined Marshall as Human Resources Director in September 2015 with responsibility for the leadership of the Marshall ADG Human Resources team - covering HR, shared services, internal comms, training and development - to implement a cohesive HR strategy to deliver the Marshall ADG business plan.

Vicki is a Qualified member of the Chartered Institute of Personnel and Development, and a member of the Cambridge Network Board. Since 2012 Vicki has chaired the Eastern Region Young Enterprise Finals and she is also a member of the Employers Engineering Federation Regional Council Board.
Carole Edmond - Founder and CEO of glassmoon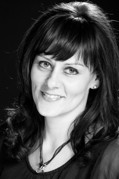 Carole's belief in the importance of supporting women's advancement in business and leadership resulted in her leaving her executive role to study a topic she calls "female attainment". The research aimed to identify the factors which help senior women attain in their working lives and keep on the career track.
From this, she founded glassmoon. Her new start-up venture which combines her passion for supporting sustainable investment in the childcare and work/life services market with her desire to build a platform to enable people to "Attain" better quality working lives and fulfilling careers.
 Wendy Colgrave - Countryside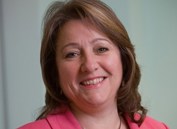 Wendy qualified as a Chartered Accountant in 1989 with PKF having gained a degree in Accountancy at City of London Polytechnic.
She worked for PKF from 1986 to 1991 within the audit team.  She completed a 12-month secondment to Group 4 Ltd in 1990 which involved supporting the Group Finance Director in the sale of one company and subsequent group reorganisation.  She spent 3 months working for PKF in Melbourne Australia as an audit senior.
Joined Countryside Properties Plc* in 1991 as Management Accountant, with a number of promotions culminating with an appointment to Main Board in June 2002 as Group Finance Director / Chief Financial Officer.  Member of Main Board, Risk Management Committee, Investment Committee with responsibility for Finance, IT and Company Secretariat.  In July 2015, commenced a 12 month period of garden leave with a view to establishing a portfolio of NED appointments.
First NED appointment commenced on 1st November 2015 for Orbit Homes (2020) Ltd, a wholly owned subsidiary of Orbit Group Ltd Housing Association.
Highlights of career at Countryside include City experience from 2000 to 2005; being part of the MBO take private team in 2005; a key negotiator in a debt for equity swap in 2009;  jointly responsible for sale of company to PE house in 2014; acquisition of a competitor company in 2015; and establishment of Fit for Float Programme in 2015.
Jane Cooke - Previously Director, People & Organisational Development at Abcam

As a People & Organisational Development Consultant and HR Director, Jane has had an exciting career working in high growth, multinational companies across continents. She have a strong cultural awareness both organisationally and geographically with the people and teams she works with and support the achievement of long term goals within the context of the whole organisation. 

She is passionate about people and organisational development. She is currently studying for an MSc in People & Organisational Development at the University of Surrey. 

Based in East Anglia much of her time is spent in Cambridge however she works both across the UK and Internationally. 
Jane Galvin - Managing Director, Eastern Region at Barclays 

During Jane's 30 years' service with Barclays she has held a variety of roles within both the retail and corporate environment and possesses a wealth of banking experience.
As Managing Director, Jane is focused on shaping the future growth of the Corporate Banking Eastern region. She contributes as a board member for the CBI East of England. Jane is also a member of the Finance Taskforce for New Anglia, an Advisory board member for The Cambridge Science Centre and a Trustee for Founders4Schools which helps schools and business leaders connect to inspire the next generation.
Jane frequently speaks alongside CEOs at events on a variety of topics. She is a strong advocate of authentic leadership. 
Bridget McIntyre - Founder of Dream On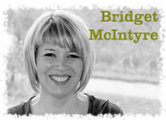 Bridget McIntyre, founder of Dream On, is dedicated to providing services to help women achieve their potential, and has kindly agreed to help sponsor women in the Eastern Region to attend the Women's Leadership Programme. Funding a generous 50% towards the cost of attending the course, this opportunity will help one delegate to develop their leadership style, find the right balance at home and work, and be their authentic selves at work.
Following a successful career in the Insurance industry, advancing to CEO, Bridget currently leads Dream On as well as holding a number Non-Executive Director positions.
Dream On has created a positive place women can go to, to help with their thinking, planning, to help them build skills, to offer help or to just come and buy clothes.
Dream On will also come to you; they do coaching around the UK and have previously run workshops across East Anglia and London.
Minnie Moll - Executive Officer, Membership & Marketing at East of England Co-op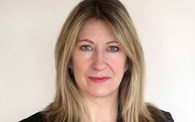 Minnie has over 25 years' experience of brand and retail marketing.  Her career has spanned both client and agency side which has given her broad experience to draw on in terms of marketing, general management and leadership.
Minnie has been at the helm of values-led organisations that have won recognition for innovation, sustainability and being great places to work.  She was Global Marketing Director of leading innovation company ?What If! which won the Sunday Times/Great Place To Work Institute – Best Place To Work in the UK two years running.  She was also involved in running an executive leadership programme that allowed privileged access to some of the most innovative and successful companies in the world, with opportunities to learn first-hand their secrets of success.  After moving to Suffolk, Minnie became Marketing Director of Notcutts Garden Centres where the loyalty scheme that she launched won two prestigious awards at the Marketing Society for Excellence Awards in 2013.
Minnie joined the Leadership Team of the East of England Co-op in April 2014.  The Co-op is the largest independent retailer in the region with over 4,500 colleagues, offering Food, Funeral, Travel, Optical and Pharmacy services.  The Co-op's Sourced Locally initiative is a key focus which was recognised with a prestigious Business In The Community Award in 2015.
Minnie is an Alumnus of Common Purpose and a mentor for the Aspire Foundation, which involves women in the corporate sector mentoring women in the not-for-profit sector worldwide.  Minnie is on the Boards of Suffolk Business Women and Ipswich Central.
Click here to view the East of England Co-op website
Click here to view the Aspire Foundation website
Dame Rachel de Souza - Chief Executive of the new Inspiration Trust
Dame Rachel, who has a growing reputation across Britain for her work in transforming education, is the Chief Executive of the Inspiration Trust.
She previously transformed two failing schools in difficult circumstances with each school achieving an "outstanding" Ofsted rating within three years. Her first Academy was named England's most improved school in 2007-2010, winning several national awards.She was made a Dame Commander of the British Empire in the 2014 New Year's Honours for services to education.
Her remarkable results at the two failing schools, her support for other schools as well as setting up the first specialist Maths and Science free school were mentioned in the citation.
When Michael Gove visited Rachel's last academy in 2012 he said, "If anyone asked me what my ideal education policy would be, it would be to clone Rachel 23,000 times."
She is an independent member of the Education Honours Committee.
Click here to view the Inspiration Trust website 
Ann Cotton OBE - Founder and President, Camfed International
Ann Cotton is the Founder and President of Camfed International which is widely recognised and respected as an example of best practice in girls' education. It is at the local and national levels where Camfed's influence is most strongly felt and where it exercises a leadership role, advising national governments and international organisations, and multi-stakeholder coalitions. Its advocacy of girls' education and child protection is ensuring that the voices of rural girls and women are heard at the highest level.
Since its foundation in 1993, over 2.4 million children, primarily girls, have benefitted from Camfed's education programme across a network of 4,743 schools. And on leaving school, 16,370 young women have received business training and of these, 8,362 have also received start-up grants to establish their own rural enterprise. They are leading change.
Ann Cotton has won numerous awards for her work including an Honorary Doctorate in Law from Cambridge University, an OBE and the Skoll and Schwab Awards for Social Entrepreneurship.
Click here to view the Camfed website
 For more information about the Women's Leadership Programme, please contact Lucy Plumb on 01473 250990 or lucy.plumb@pureexecutive.com.